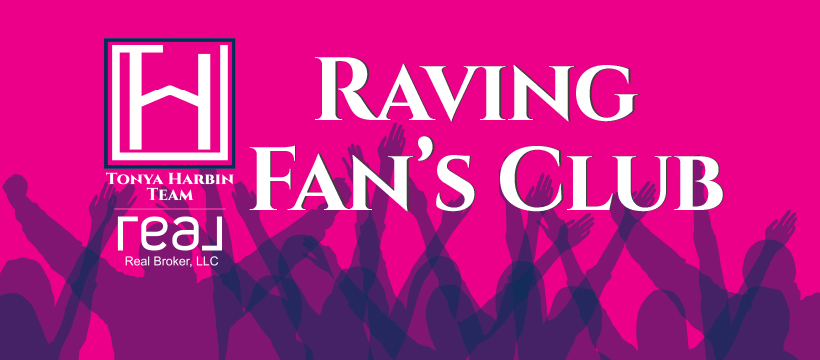 Welcome to the Tonya Harbin Team Raving Fan's Club!
Our relationship doesn't end after you close!
That's why we've created the Raving Fan's Club, where all current and past clients receive exclusive invites to our special events and other great benefits such as free moving truck rentals and notary services as a "Thank You" for doing business with our team! Membership in the Raving Fan's Club is absolutely FREE for LIFE!
As a member of the Raving Fan's Club, you will receive exclusive invites to all 5 of our yearly events. Whether it's Date Night on Valentine's Day, Fun in the Sun at Adventure Cove during summertime, Night at the Zoo in October, Pie Day for Thanksgiving, or Cookies and Cocoa with Santa for Christmas - there will always be something special going on that you won't want to miss!
Free Moving Trucks
We understand how stressful moving can be - long days lugging boxes from house to house and always running out of time. To relieve this problem, we offer all members of our Raving Fan's Club FREE rentals of our Moving Truck on any day of the week!
*Reservations on a first-come-first-serve basis within a 30-mile radius of Abilene*
Black & White Copies
Never worry about spending too much money on black & white copies ever again with access to our printers! Whether needing resumes, flyers, or even instructional documents copied - all members get high-quality copying without breaking their pocketbooks!